Experience the Best Arch Linux VPS Hosting Server
Grow your business further with LightNode's Arch Linux VPS. Designed for a broad audience, our servers stand out with fast global deployments, typically in less than a minute.
Fast Arch Linux Server
Leveraging our extensive global infrastructure, we promise not just speed, but reliability and unmatched uptime. Plus, our user-friendly administration tools ensure you have complete control.
Hourly Billing
Tailor your costs to match your usage. Pay-as-you-go billing by the hour keeps you in control of your spending.
IP Change
Protect your online identity with the flexibility of two free IP changes, enhancing privacy and security when you need it.
NVMe SSD Storages
Experience top data performance powered by priced NVMe SSD technology to accelerate your applications and workflows.
Hourly Billing
IP Change
NVMe SSD Storages
Connect. Deploy. Grow - Globally
Start deploying your High Performance Cloud VPS worldwide. Reduce latency, with our Cloud VPS located near your users and equipped with local BGP access.
Silicon Valley

Washington

Frankfurt

Istanbul

Riyadh

Dubai

Bangkok

Hanoi

Phnom Penh

Ho Chi Minh

Hong Kong

Taipei

Seoul

Johannesburg

Singapore

Manila

Dhaka

Sao Paulo

Jeddah

Tokyo

Cairo

Bahrain

Sofia

Athens

Kuala Lumpur

London

Muscat

Kuwait City

Marseille

Karachi

kathmandu

Moscow

Buenos Aires

Jakarta

Mexico City

Santiago

Yangon

Japan
LightNode Worldwide Locations
0
700,000+
Cloud Servers Launched
More resources, less cost
Not only is it cheap, but it can give you up to $15 when you recharge for the first time.


Enjoy the Best Arch Linux VPS
No matter where you are, LightNode ensures you are always connected, always fast. Step into the future and boost your digital career with an Arch Linux VPS from LightNode.
Snapshots
Capture the state of your server at any time with snapshots. It's like freezing time for your configuration and data, allowing for easy recovery and experimentation.
Dedicated IP Address
Giving your VPS a unique digital address ensures your online presence stands out with its own unique identity.
Multiple Application Images
Explore a variety of application images available for deployment to simplify your software setup process.
Uptime Guarantee
Our Uptime Guarantee will ensure your VPS remains accessible and active to meet your business needs.
40+ Locations
Choose from a global network of 40+ data center locations and strategically position your servers for optimal performance and coverage.
Rapid Deployment
Start your VPS in minutes and get you on track with your online projects and work quickly.
Trusted by over 50,000 customers all over the world
Leveraging our two-decade long experience in the IDC industry, our platform, LightNode, which was launched in 2021, has already served more than 50,000 customers across over 130 countries with over 700,000 cloud servers launched. Over the next three years, we aim to establish edge compute nodes in more than 100 countries worldwide to cover a broader user base.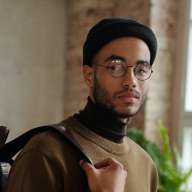 " I've been using LightNode's VPS for a few months now. It's been a smooth ride so far, no big issues or anything. Their customer service is pretty responsive too."
John Thompson
FAQ | Arch Linux VPS
Arch Linux is perfect for users who enjoy hands-on, customizable, and advanced Linux distributions that allow them to build tailored environments, learn Linux, and stay up-to-date with the latest software with Arch.

Yes. Arch Linux is one of the hair versions of Linux, so it can also be linked using the SSH utility.

Yes, a VPS can be slower than a dedicated server due to resource sharing, but advancements in technology have narrowed the performance gap obviously.

Arch Linux is special due to its rolling-release model, minimalistic design, and user-centric approach, which allows for high customization and up-to-date software.

Yes, Arch Linux is good for programming because of its customizable and minimalist nature that allows developers to build tailored environments.

No, Arch Linux is not typically recommended for beginners due to its advanced and hands-on nature.
Don't miss out on the best Arch Linux VPS.
Embrace excellence with LightNode VPS - Unleashing the power of high-performance hosting!