Ubuntu VPS at LightNode: The Premier Choice for Open-Source Enthusiasts
Experience Ubuntu on LightNode's VPS. Get fast, reliable hosting with the trusted open-source system. It's simple, powerful, and designed for everyone.
Global Ubuntu VPS
LightNode's Global Ubuntu VPS offers a worldwide reach with the trusted Ubuntu platform. It blends speed, reliability, and ease of use, making it a top choice for those seeking a world-class hosting experience.
Hourly Billing
LightNode's Hourly Billing ensures you only pay for the exact time you use our services, offering both affordability and flexibility tailored to your unique hosting needs.
IP Change
LightNode's IP Change feature allows users to change their virtual server's IP address twice, enhancing privacy, security, and adaptability in diverse online scenarios.
40+ Locations
LightNode offers a vast global reach with 40+ server locations, ensuring optimal performance and local presence no matter where your customer is based.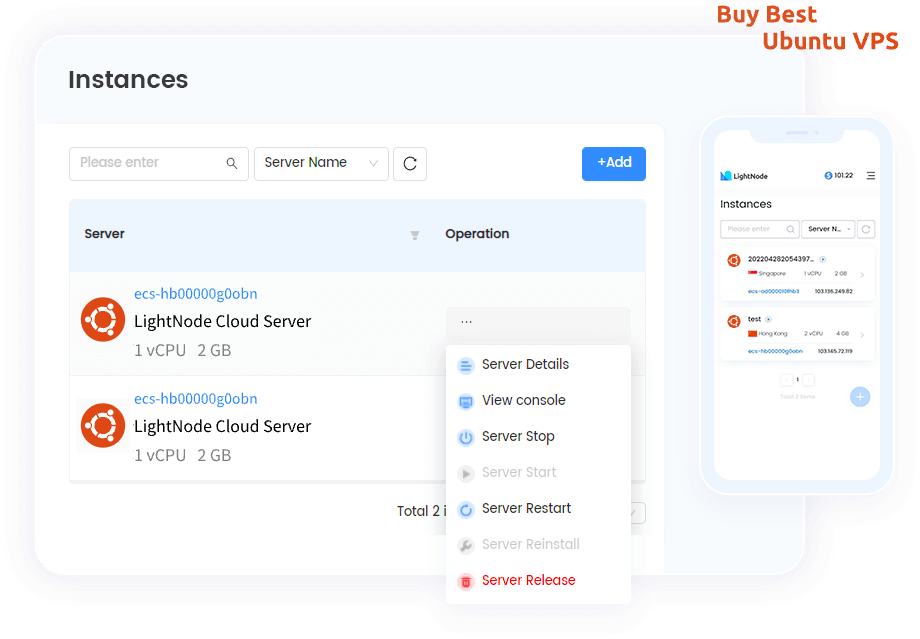 Hourly Billing
IP Change
40+ Locations
Connect. Deploy. Grow - Globally
Start deploying your High Performance Cloud VPS worldwide. Reduce latency, with our Cloud VPS located near your users and equipped with local BGP access.
Silicon Valley

Washington

Frankfurt

Istanbul

Riyadh

Dubai

Bangkok

Hanoi

Phnom Penh

Ho Chi Minh

Hong Kong

Taipei

Seoul

Johannesburg

Singapore

Manila

Dhaka

Sao Paulo

Jeddah

Tokyo

Cairo

Bahrain

Sofia

Athens

Kuala Lumpur

London

Muscat

Kuwait City

Marseille

Karachi

kathmandu

Moscow

Buenos Aires

Jakarta

Mexico City

Santiago

Yangon

Japan
LightNode Worldwide Locations
0
700,000+
Cloud Servers Launched
More resources, less cost
Not only is it cheap, but it can give you up to $15 when you recharge for the first time.


An in-depth look at LightNode Ubuntu VPS
From seamless deployment, vast global server locations, to transparent pricing, this exploration showcases how users can derive maximum value and performance from this combination. Whether you're a seasoned developer or just starting, learn how LightNode's Ubuntu VPS can redefine your online hosting experience.
Various Ubuntu Versions
LightNode supports various Ubuntu versions including Ubuntu 22, Ubuntu 20, Ubuntu 18, Ubuntu 16, and Ubuntu 14.
Transparent Cost
LightNode prides itself on transparent cost, ensuring no hidden fees or surprises, just clear and straightforward pricing for all our hosting services.
One-Click Deployment
LightNode's One-Click Deployment streamlines the setup process, allowing users to launch their Ubuntu VPS swiftly and effortlessly with just a single click.
Monitors
LightNode provides strong monitoring tools, ensuring users have real-time insights into their server's performance.
Snapshots
This allows users to capture the current state of their VPS, enabling easy backups, quick recovery, and the flexibility to revert to a previous configuration when needed.
Firewall Group
Firewall group offers tailored security measures, allowing users to define and manage access rules, ensuring optimal protection and controlled traffic for their VPS environments.
Trusted by over 50,000 customers all over the world
Leveraging our two-decade long experience in the IDC industry, our platform, LightNode, which was launched in 2021, has already served more than 50,000 customers across over 130 countries with over 700,000 cloud servers launched. Over the next three years, we aim to establish edge compute nodes in more than 100 countries worldwide to cover a broader user base.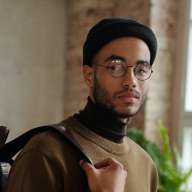 " I've been using LightNode's VPS for a few months now. It's been a smooth ride so far, no big issues or anything. Their customer service is pretty responsive too."
John Thompson
FAQ | Ubuntu VPS
You should consider upgrading to a VPS when your website sees a surge in traffic, needs more customization or security, or when you're looking to host multiple sites and applications on a single server.

Yes, at LightNode, you have the flexibility to switch between different Ubuntu versions as per your needs. However, always ensure to back up your data and configurations before making any version changes to prevent potential issues.

At LightNode, Ubuntu VPS is integrated into our pricing structure. There are no additional fees for using Ubuntu as your OS choice, ensuring transparent costs and value for our users.

Yes, Ubuntu VPS is popular among users, especially those who value open-source environments. Its user-friendly nature, security features, and active community support make it a preferred choice for many hosting on LightNode.

Yes, you can host multiple websites on a single VPS. With the appropriate server configuration and management tools, like control panels or virtual hosts, you can efficiently run several sites, each with its own domain and settings, on one VPS instance.

While Ubuntu VPS hosting offers more customization and control, it does require a basic understanding of Ubuntu commands and server management. However, with the availability of user-friendly control panels and a plethora of online tutorials, even those with limited technical knowledge can effectively manage a Linux VPS with some learning and time.

Yes, of course we recommend you to use our

Ubuntu XFCE

application image directly, it takes only 2 minutes to use XFCE Server with RDP and VNC connection support.
Don't miss out on the best Ubuntu VPS.
Embrace excellence with LightNode VPS - Unleashing the power of high-performance hosting!