Best CyberPanel VPS Hosting (Pre-Installed)
Looking to purchase the best CyberPanel VPS Hosting? At LightNode, it's available for just $7.71. With over 30 locations worldwide, you can deploy swiftly with just a single click.
CyberPanel VPS — Easy to manage websites
CyberPanel is a high-performance website building panel based on OpenLiteSpeed, featuring a simple and easy-to-use interface. It easily facilitates automatic backups, one-click SSL certificate issuance, PHP management, etc. Although installing CyberPanel is not complicated, it still poses some risks and challenges for users without technical backgrounds. Therefore, using LightNode's CyberPanel VPS Hosting is a simple and quick solution. Our CyberPanel VPS Hosting is deployed on Ubuntu 22.04 and provides full Root privileges, giving you complete control over your server.
Set Up in Minutes
With just 1-2 minutes needed, you can rapidly deploy your CyberPanel VPS.
Low Latency, High Uptime
The 99.95% uptime of our CyberPanel VPS ensures 24/7 availability, and local BGP offers low latency.
Pre-Installed CyberPanel
We offer Cloud VPS with pre-installed CyberPanel across more than 30 locations worldwide.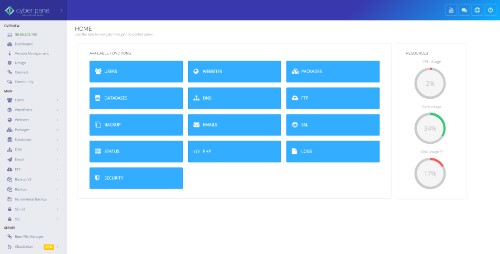 Set Up in Minutes
Low Latency, High Uptime
Pre-Installed CyberPanel
Connect. Deploy. Grow - Globally
Start deploying your High Performance Cloud VPS worldwide. Reduce latency, with our Cloud VPS located near your users and equipped with local BGP access.
Silicon Valley

Washington

Frankfurt

Istanbul

Riyadh

Dubai

Bangkok

Hanoi

Phnom Penh

Ho Chi Minh

Hong Kong

Taipei

Seoul

Johannesburg

Singapore

Manila

Dhaka

Sao Paulo

Jeddah

Tokyo

Cairo

Bahrain

Sofia

Athens

Kuala Lumpur

London

Muscat

Kuwait City

Marseille

Karachi

kathmandu

Moscow

Buenos Aires

Jakarta

Mexico City

Santiago

Yangon

Japan
LightNode Worldwide Locations
0
700,000+
Cloud Servers Launched
More resources, less cost
Not only is it cheap, but it can give you up to $15 when you recharge for the first time.


Why buy CyberPanel VPS from LightNode?
LightNode's full line of CyberPanel VPS offers high-performance CPUs (Intel, AMD optional) and NVMe SSD storage. Connected to major carriers in countries around the world, ultra-low latency local access is available in more than 30 locations worldwide. Supports fast turn-up of pre-installed CyberPanel VPS with no hidden fees. Affordable pricing but with high reliability and 99.95% uptime.
Simple Installation
Users with any technical background only need to choose the server configuration and CyberPanel application image to quickly set up a ready-to-use CyberPanel in 1 to 2 minutes.
Globally Distributed Locations
More than 30 locations around the world can deploy your business closer to the users, thereby enhancing the user's access experience and also facilitating search engine indexing and ranking.
Reliable Servers
We aim to provide reliable and stable services through our own high-performance equipment, ensuring that your business can operate steadily throughout the year. We promise 99.95% uptime.
Official Partnership
We have established friendly cooperation with the official CyberPanel, continuously maintaining and upgrading the CyberPanel image, and strive to make our VPS the most suitable for CyberPanel.
No-Burden Hourly Billing
Supports hourly payment, you can freely try our different application images, or try to open it in different regions. The process is completely self-service, without any burden.
Absolutely Affordable Pricing
Serving many large-scale customers worldwide, we have lower costs, and providing cheaper VPS is our consistent advantage, especially in Southeast Asia and the Middle East regions.
Trusted by over 50,000 customers all over the world
Leveraging our two-decade long experience in the IDC industry, our platform, LightNode, which was launched in 2021, has already served more than 50,000 customers across over 130 countries with over 700,000 cloud servers launched. Over the next three years, we aim to establish edge compute nodes in more than 100 countries worldwide to cover a broader user base.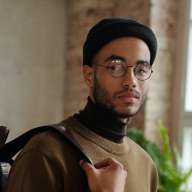 " I've been using LightNode's VPS for a few months now. It's been a smooth ride so far, no big issues or anything. Their customer service is pretty responsive too."
John Thompson
FAQ | CyberPanel VPS
CyberPanel VPS Hosting generally refers to a VPS installed with the CyberPanel web management interface.

Through the CyberPanel interface, you can quickly create and manage websites. Furthermore, the CyberPanel interface can optimize website performance via OpenLiteSpeed.

1. Connect to the VPS server with SSH tools;

2. Copy the CyberPanel link like "https://yourIpAddress:8090" to your web browser;

3. Enter "sudo cat .litespeed_password" to get the CyberPanel password;

4. Enter the username "admin" and password you get to the browser;

5. Enjoy the CyberPanel.

1. Login into CyberPanel;

2. Select "Website - Create Website" on the left;

3. Fill in the information. It should be noted that the domain name does not contain "www", and the PHP version should choose the version supported by your plug-in;

4. Wait the installation;

5. Select "Website - List Website" on the left, then click "Manage" on the right;

6. Choose "APPLICATION INSTALLER - WP + LSCache" on the right;

7. Fill in the information and click " Install now", then done.

1. Login into CyberPanel;

2. Select "Website - List Website" on the left;

3. Click "Manage" on the right.

4. Choose "CONFIGURATIONS - Change PHP", then select the PHP Version you want.

1. Login into CyberPanel;

2. Select "Users - Modify User" on the left;

3. Select the account "admin";

4. Enter the new password.

The CyberPanel interface is more simple than cPanel's. Both of them are web hosting panels help you to manage your websites. If you are new in building a website, it's highly recommended to use CyberPanel. CyberPanel is easy-use and has basic functions.
Don't miss out on the best CyberPanel VPS.
Embrace excellence with LightNode VPS - Unleashing the power of high-performance hosting!