Cheap Plesk VPS | Best VPS Plesk Hosting 2023
Tap into the potential of high-performance hosting with LightNode's Plesk VPS. As a leading VPS provider in 2023, we specialize in affordable, feature-rich Plesk VPS solutions tailored to meet your hosting needs.
VPS with Pre-installed Plesk VPS
Increase your global reach with LightNode:. Powered by KVM virtualization and cutting-edge NNMe SSD storage, our Plesk VPS hosting is tailored for businesses looking to make their mark on the international stage.
Global Business Solutions
Expand your business horizons with scalable solutions tailored for global reach and optimization with our 40+ node VPS worldwide.
KVM Virtualization
Leverage industry-leading
KVM
virtualization technology with our VPS to experience superior performance and security.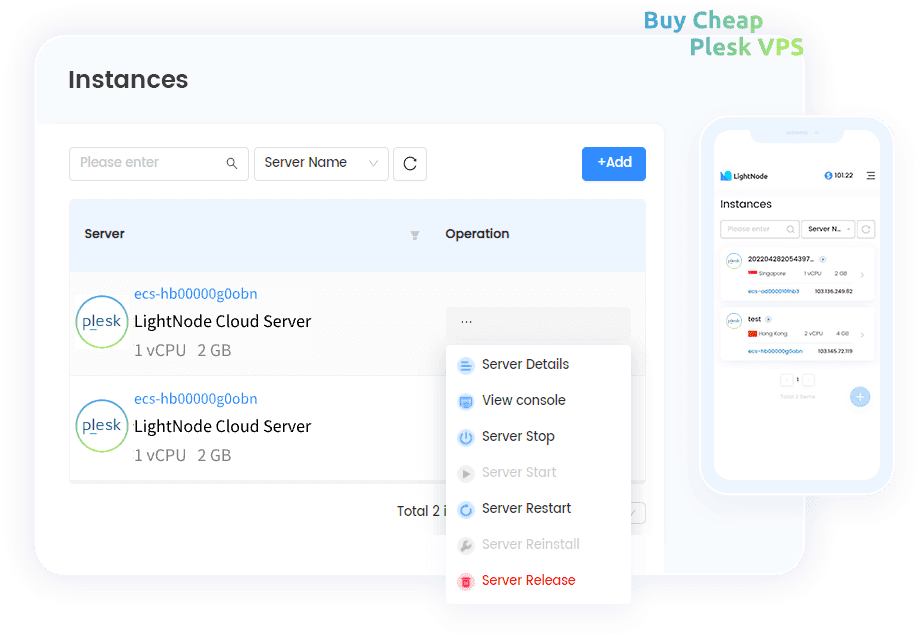 Global Business Solutions
KVM Virtualization
NNMe SSD Storage
Connect. Deploy. Grow - Globally
Start deploying your High Performance Cloud VPS worldwide. Reduce latency, with our Cloud VPS located near your users and equipped with local BGP access.
Silicon Valley

Washington

Frankfurt

Istanbul

Riyadh

Dubai

Bangkok

Hanoi

Phnom Penh

Ho Chi Minh

Hong Kong

Taipei

Seoul

Johannesburg

Singapore

Manila

Dhaka

Sao Paulo

Jeddah

Tokyo

Cairo

Bahrain

Sofia

Athens

Kuala Lumpur

London

Muscat

Kuwait City

Marseille

Karachi

kathmandu

Moscow

Buenos Aires

Jakarta

Mexico City

Santiago

Yangon

Japan
LightNode Worldwide Locations
0
700,000+
Cloud Servers Launched
More resources, less cost
Not only is it cheap, but it can give you up to $15 when you recharge for the first time.


Why should you choose LightNode Plesk VPS?
LightNode Efficiency and Flexibility: From paying only for time of use to utilizing multiple payment gateways, our approach is transparent and customer-centric. Customize your VPS environment with flexible configurations, full root access, and a robust infrastructure that ensures you get the best hosting experience without any hidden fees.
Powerful Infrastructure
Rely on a robust and flexible infrastructure designed for high-demand applications and peak-traffic conditions, with our servers assumed to be in a local server room.
Pay Per Hour
Enjoy financial flexibility with our pay-by-the-hour billing system that allows you to control costs by paying only for what you use.
Multiple Payment Methods
Simplify your transactions with multiple payment methods customized for you, we support credit cards, PayPal, Alipay and Google Pay.
Flexible Configurations
Customize your VPS to ensure optimal performance and efficiency, you can choose from a variety of CPU configurations, bandwidth billing or traffic billing.
Full Root Access
Take full control of your VPS environment with full root access, which allows you to make better use of your VPS and expand its capabilities.
Transparent Cost
No hidden fees, just clear and transparent pricing to ensure you can accurately estimate costs.
Trusted by over 50,000 customers all over the world
Leveraging our two-decade long experience in the IDC industry, our platform, LightNode, which was launched in 2021, has already served more than 50,000 customers across over 130 countries with over 700,000 cloud servers launched. Over the next three years, we aim to establish edge compute nodes in more than 100 countries worldwide to cover a broader user base.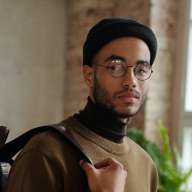 " I've been using LightNode's VPS for a few months now. It's been a smooth ride so far, no big issues or anything. Their customer service is pretty responsive too."
John Thompson
FAQ | Plesk VPS
Yes, you can! Installing WordPress on a Plesk VPS is very easy. Just a few clicks on the Plesk interface and your WordPress site will be up and running in no time. Also, if you don't want to install WordPress on Plesk, you can just use our

OLS WordPress VPS

.

Plesk is a versatile control panel for managing web hosting services. It simplifies tasks such as creating websites, managing email accounts, databases and ensuring security measures. Especially on Plesk VPS, it provides a powerful environment for various web applications and platforms.

Yes. One of the significant advantages of Plesk VPS plans is the ability to host and manage multiple websites with customized settings, making it a cost-effective option for web professionals.

Both Plesk VPS and

cPanel VPS

have their own advantages; Plesk tends to be more user-friendly and is compatible with both Windows and Linux servers. Plesk tends to be more user-friendly and is compatible with both Windows and Linux servers, while cPanel is primarily Linux-based, and the best choice often depends on personal preference and specific needs.

The Plesk Control Panel offers a simplified user experience, robust security measures, and broad compatibility, making it the preferred choice for managing VPS hosting environments. Its intuitive interface and comprehensive set of tools make managing your website a snap.

With Plesk VPS, your choice of databases is not limited - Plesk supports a wide range of databases, including MySQL, PostgreSQL, and MSSQL, but make sure that they are compatible with the application or website you are installing.
Don't miss out on the best Plesk VPS.
Embrace excellence with LightNode VPS - Unleashing the power of high-performance hosting!