Rent Hong Kong VPS Hosting Server | Hourly Billing VPS
Looking for VPS hosting in Hong Kong? LightNode brings the good solution with cheap VPS hosting in Hong Kong through Credit Card and PayPal.
Best Hong Kong VPS Hosting
Hong Kong VPS offered by LightNode denotes a virtual private server physically located in Hong Kong. It provides users with a dedicated partition of the server's resources, which ensures better performance stability compared to shared hosting services. Users have full control over their VPS with full root access, which allows them to customize the server configuration to best suit their needs. Due to its location, Hong Kong VPS offers fast, low-latency connectivity to users in Hong Kong, mainland China and neighboring Asian regions. This makes it an ideal solution for businesses and individuals looking to host Internet platforms such as websites or applications.
High Performance
We not only choose the best server room in Hong Kong, but also provide high performance hardware. Based on KVM and our own virtualization solution to maximize VPS performance.
Hong Kong Company
As a local company in Hong Kong, we understand the data centers and internet situation in Hong Kong and can provide the best servers for your business.
Fast Delivery
Within 1 to 2 minutes after your payment, you can start your server, either linux or windows operating system.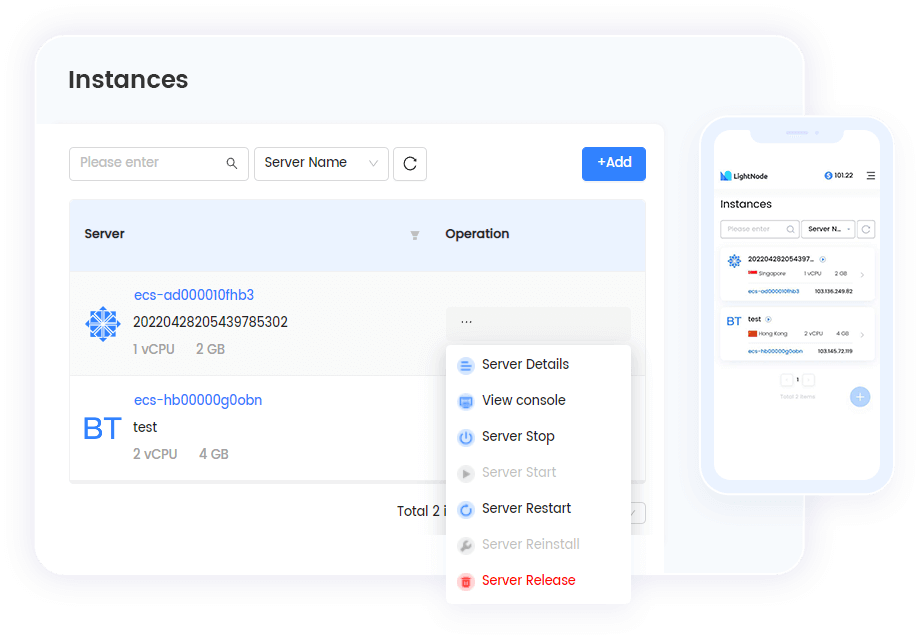 High Performance
Hong Kong Company
Fast Delivery
Connect. Deploy. Grow - Globally
Start deploying your High Performance Cloud VPS worldwide. Reduce latency, with our Cloud VPS located near your users and equipped with local BGP access.
Silicon Valley

Washington

Frankfurt

Istanbul

Riyadh

Dubai

Bangkok

Hanoi

Phnom Penh

Ho Chi Minh

Hong Kong

Taipei

Seoul

Johannesburg

Singapore

Manila

Dhaka

Sao Paulo

Jeddah

Tokyo

Cairo

Bahrain

Sofia

Athens

Kuala Lumpur

London

Muscat

Kuwait City

Marseille

Karachi

kathmandu

Moscow

Buenos Aires

Jakarta

Mexico City

Santiago

Yangon

Bogota

Baghdad
LightNode Worldwide Locations
0
700,000+
Cloud Servers Launched
More resources, less cost
Not only is it cheap, but it can give you up to $15 when you recharge for the first time.


Key Benefits of LightNode's Hong Kong VPS
Discover the core advantages that make our Hong Kong VPS your ideal partner for online success. With LightNode, you get a blend of power, stability, scalability, and leading-edge security, all curated to support your unique needs in the dynamic digital landscape. Take advantage of our tailored VPS solutions and chart your path to efficient online achievements. Join the LightNode family today and arm yourself with the tools for success.
Value for Money
Relish the top-tier performance of our VPS without exhausting your financial resources. We pride ourselves in offering solutions that give you value for your money.
Unique Dedicated IP
Every server is paired with its unique IP address, ensuring secure and dependable connections. Your server, your unique IP, our promise.
Ready-to-go Images
Boost your operations with our servers equipped with pre-installed application images, enabling you to start working without any delay.
Versatile OS Selection
Choose from an array of OS options to match your needs. Whether it's a Linux or Windows image, our VPS services provide you the freedom of choice.
Budget-Friendly
Enjoy our excellent VPS services without compromising your budget. Our cost-effective solutions are crafted with your needs at heart.
User-friendly Control Panel
With our intuitive interface, managing your VPS becomes simple. Execute crucial tasks like performance tracking and power management with ease.
Trusted by over 50,000 customers all over the world
Leveraging our two-decade long experience in the IDC industry, our platform, LightNode, which was launched in 2021, has already served more than 50,000 customers across over 130 countries with over 700,000 cloud servers launched. Over the next three years, we aim to establish edge compute nodes in more than 100 countries worldwide to cover a broader user base.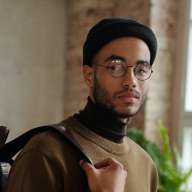 " I've been using LightNode's VPS for a few months now. It's been a smooth ride so far, no big issues or anything. Their customer service is pretty responsive too."
John Thompson
FAQ | Hong Kong VPS
Yes, you can run Windows applications on a Linux VPS by using compatibility layers like Wine, which allows some Windows software to run directly on Linux. Alternatively, you can set up a virtual machine with a Windows operating system installed on the Linux VPS to run Windows applications seamlessly.

A Windows VPS is a Virtual Private Server that runs on the Windows operating system, providing a server environment for hosting websites, applications, and services.

It depends on what configurations you want. In LightNode, the lowest plan is $7.7/mo. By the way, our VPS servers are billed hourly which is cheaper than monthly plan.

To set DNS for a VPS, you need to access the domain registrar or DNS provider where you purchased the domain. Update the domain's DNS records by pointing the domain's nameservers or creating DNS A or CNAME records to reflect the IP address or hostname of your VPS server.

Yes, remote desktop is still being used widely for remote access and management of computers and servers.

Windows VPS can be more expensive than Linux VPS due to licensing costs associated with the Windows operating system.
Don't miss out on the best Hong Kong VPS.
Embrace excellence with LightNode VPS - Unleashing the power of high-performance hosting!