LightNode:An excellent VPS access to ChatGPT
Flexible hourly billing, 39 data centers worldwide, LightNode more suitable for ChatGPT users.
Best and Cheap VPS access to ChatGPT
With 39 data centers around the world, LightNode can easily access ChatGPT from multiple regions. LightNode has an efficient and powerful network of servers with global reach. Deep cooperation with local operators to provide direct connectivity for low latency and high efficiency. At the same time, LightNode is also equipped with SSL certificates, large capacity SSD memory, to bring you an extraordinary user experience.
30+ Server Locations
We offer dedicated IPs in 30+ locations VPS around the world and you can get different IP addresses.
High Performance
LightNode provides high-performance CPU (Intel, AMD optional), KVM virtualization, and NVMe SSD infrastructure.
Control Panel
Simple control panel allows you to easily full control the VPS host
30+ Server Locations
High Performance
Control Panel
Connect. Deploy. Grow - Globally
Start deploying your High Performance Cloud VPS worldwide. Reduce latency, with our Cloud VPS located near your users and equipped with local BGP access.
Silicon Valley

Washington

Frankfurt

Istanbul

Riyadh

Dubai

Bangkok

Hanoi

Phnom Penh

Ho Chi Minh

Hong Kong

Taipei

Seoul

Johannesburg

Singapore

Manila

Dhaka

Sao Paulo

Jeddah

Tokyo

Cairo

Bahrain

Sofia

Athens

Kuala Lumpur

London

Muscat

Kuwait City

Marseille

Karachi

kathmandu

Moscow

Buenos Aires

Jakarta

Mexico City

Santiago

Yangon

Bogota

Baghdad
LightNode Worldwide Locations
0
700,000+
Cloud Servers Launched
More resources, less cost
Not only is it cheap, but it can give you up to $15 when you recharge for the first time.


Why should we choose LightNode ChatGPT VPS?
The LightNode ChatGPT VPS supports flexible billing and is ideal for ChatGPT users, paying by the hour, pay-as-you-go, with packages as low as $0.013 /hour. At the same time, LightNode VPS is equipped with powerful NVMe SSD storage to give your customers a fast access experience. Deep cooperation with global operators to provide local IP, fast connection, low latency.
Dedicated IP Address
LightNode works deeply with local operators in data centers around the world to provide each user with a proprietary IP that is not shared with any other user.
Cost Effectiveness
LightNode supports hourly billing and provides you with ultra-low startup costs on a pay-as-you-go basis.
Super fast boot
1-2 minutes fast boot, super fast deployment machine
99.5% Uptime Guarantee
LightNode VPS Multi-redundancy network, unlimited data transmission, ensuring VPS stability and security.
NVMe SSD Storages
LightNode ChatGPT VPS is equipped with powerful NVMe SSD storage to give your customers a fast access experience.
KVM virtualization
LightNode KVM virtualization guarantees you efficient performance and dedicated resources.
Trusted by over 50,000 customers all over the world
Leveraging our two-decade long experience in the IDC industry, our platform, LightNode, which was launched in 2021, has already served more than 50,000 customers across over 130 countries with over 700,000 cloud servers launched. Over the next three years, we aim to establish edge compute nodes in more than 100 countries worldwide to cover a broader user base.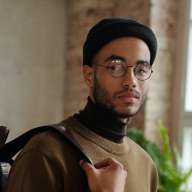 " I've been using LightNode's VPS for a few months now. It's been a smooth ride so far, no big issues or anything. Their customer service is pretty responsive too."
John Thompson
FAQ | ChatGPT VPS
ChatGPT, which stands for Chat Generation Pre-Trained Converter, developed by OpenAI and released on November 30, 2022, is a large chatbot based on a language model. ChatGPT enables users to refine and direct conversations to the desired length, format, style, level of detail, and language.

With just one simple extension, you can use ChatGPT on your PC, Mac and Windows. The common extension is a simple Google Chrome extension that enables users to easily leverage ChatGPT 3.5 from their Windows or Mac computers. Users can also access the ChatGPT website directly from their browser.

The basic version of ChatGPT is completely free. There is no limit to the number of times ChatGPT can be used per day, but there are word and character limits for replies. You will need to purchase the corresponding VPS package for LightNode to use the VPS for downloading and installing chatgpt.

Yes, chatgpt has an offline chat function. Offline Chat gpt, or GPT-X, is an AI-based chat application that provides personalized conversations. The best part is that you can use it without an Internet connection. Offline ChatGPT enables you to talk to intelligent chatbots working on your computer, even when you are offline.

Yes, you can rest assured. When you buy the LightNodeVPS package, you will get a separate IP that will not be shared with others. Professional SSL certificates also protect your business activities.

Our ChatGPT VPS has 30+ server locations to choose from and is still growing: USA (Silicon Valley, Washington) VPS, Germany VPS, Turkey VPS, Greece VPS, Bulgaria VPS, UK VPS, France VPS, Colombia VPS, Brazil VPS, Argentina VPS, Saudi Arabia VPS, Dubai VPS, Bahrain VPS, Oman VPS, Kuwait VPS, Iraq VPS, Japan VPS, Singapore VPS, Korea VPS, Hong Kong VPS, Vietnam VPS, Cambodia VPS, Philippines VPS, Taiwan VPS, Thailand VPS, Bangladesh VPS, Malaysia VPS, Pakistan VPS, Indonesia VPS, Nepal VPS, South Africa VPS, Egypt VPS, Russia VPS, Mexico VPS, Santiago de Chile VPS, Myanmar VPS
Don't miss out on the best ChatGPT VPS.
Embrace excellence with LightNode VPS - Unleashing the power of high-performance hosting!