Gaming VPS🎮 | Best&Cheap VPS Game Server
Quickly deploy your personal game servers from 39 data centers around the world.
Gaming VPS - Worldwide Gaming Solution
LightNode is a well-known VPS service company with 39 data centers around the world and deep cooperation with operators in many parts of the world to provide your teammates with a lag-free game server. LightNode provides BGP lines, high performance, and KVM virtualization. Professional NVME ssd storage to ensure data security.
Data Center
LightNode's data centers are located in 39 countries and territories around the world, providing local IP with low latency.
Low Latency, High Uptime
The 99.95% uptime of our Game VPS ensures 24/7 availability, and local BGP offers low latency.
IP Adresses
LightNode provides each user with a dedicated IP that is not shared with any other user.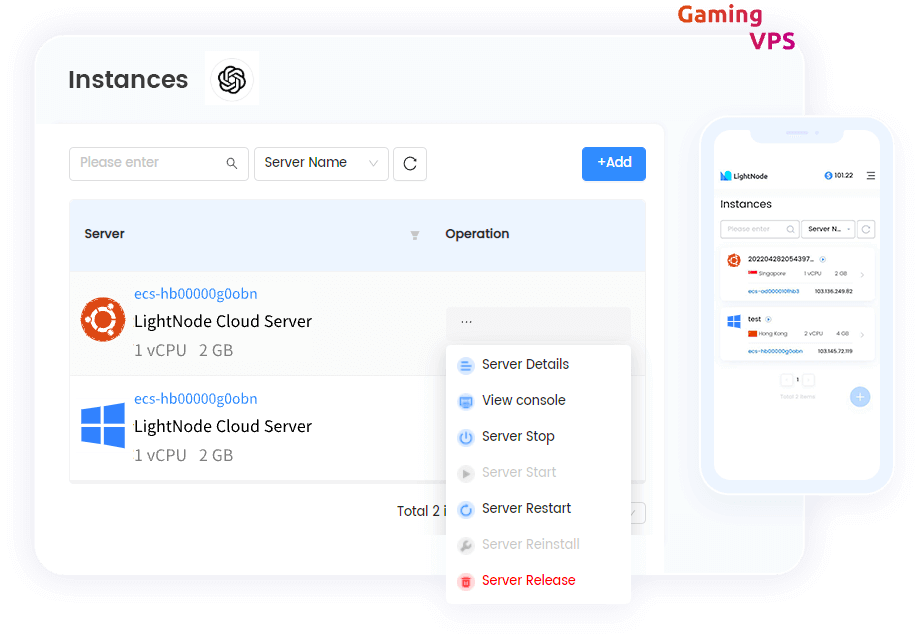 Data Center
Low Latency, High Uptime
IP Adresses
Connect. Deploy. Grow - Globally
Start deploying your High Performance Cloud VPS worldwide. Reduce latency, with our Cloud VPS located near your users and equipped with local BGP access.
Silicon Valley

Washington

Frankfurt

Istanbul

Riyadh

Dubai

Bangkok

Hanoi

Phnom Penh

Ho Chi Minh

Hong Kong

Taipei

Seoul

Johannesburg

Singapore

Manila

Dhaka

Sao Paulo

Jeddah

Tokyo

Cairo

Bahrain

Sofia

Athens

Kuala Lumpur

London

Muscat

Kuwait City

Marseille

Karachi

kathmandu

Moscow

Buenos Aires

Jakarta

Mexico City

Santiago

Yangon

Bogota

Baghdad
LightNode Worldwide Locations
0
700,000+
Cloud Servers Launched
More resources, less cost
Not only is it cheap, but it can give you up to $15 when you recharge for the first time.


Why should we choose LightNode Game Server?
The core requirement of a game server is low latency, and LightNode is equipped with Dedicated IP for each user to prevent latency in the game. It is also equipped with NVMe SSD storage and to ensure high-performance VPS and fast data transfer. To minimize latency, LightNode also provides high bandwidth as well as BGP lines. You can also get free and pre-installed operating systems from Windows versions and Linux distributions. Choose your game VPS plan at an affordable price, we support a variety of billing methods, of which hourly billing is very popular.
Operating Systems
LightNode supports a variety of images, such as the common Linux, Windows, Debian, Ubuntu, etc. Various application images are also supported.
Rapid deployment
Deploying a host on LightNode can take as little as 1-2 seconds.
support popular gaming
Support popular massive online games like Minecraft and Fortnite etc.
99.5% Uptime Guarantee
Successfully host and manage your servers with a high-speed Internet connection and 99.95% uptime.
NVMe SSD Storages
LightNode Game Server is equipped with powerful NVMe SSD storage for fast access and smooth without dropping calls.
Hourly Billing
LightNode Game Server supports hourly billing, providing you with a very low startup cost when using a personal game server.
Trusted by over 50,000 customers all over the world
Leveraging our two-decade long experience in the IDC industry, our platform, LightNode, which was launched in 2021, has already served more than 50,000 customers across over 130 countries with over 700,000 cloud servers launched. Over the next three years, we aim to establish edge compute nodes in more than 100 countries worldwide to cover a broader user base.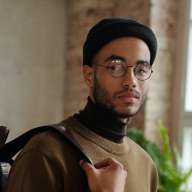 " I've been using LightNode's VPS for a few months now. It's been a smooth ride so far, no big issues or anything. Their customer service is pretty responsive too."
John Thompson
FAQ | Gaming VPS
The VPS game server is like having your own private area in an amusement park where you can play your favorite games with your friends. This virtual playground, called a VPS game server, is set up on a powerful computer that you can rent. This way, you can have smoother gameplay, better controls, and more fun without having to worry about sharing resources with other players on the same computer.Your game server will sync with the main platform to allow for independent gameplay.

Gaming dedicated servers with high performance and dedicated resources such as CPU, storage, and RAM are ideal for hosting online games. If you need a server with a low budget, hosting a game VPS is also a great option.

It's okay. Depending on which game server you are running, you can run multiple game servers on the same server host.

If you want to use your server to play games or other graphics-intensive tasks, a CPU is needed. Dedicated graphics cards are necessary for CPU-intensive tasks. These include gaming, video editing and 3D rendering.

The Steam game server API provides everything you need to create a dedicated server for your game. You can either host these game servers yourself or have your community host them for you.

LightNode provides a dedicated IP for each user. And multiple IP addresses can be assigned or canceled for network interfaces connected to running or stopping instances. A secondary private IPv4 address assigned to a network interface can be reassigned to another network interface if you explicitly allow it.
Don't miss out on the best Gaming VPS.
Embrace excellence with LightNode VPS - Unleashing the power of high-performance hosting!