Best and Cheap VPS Tokyo Hosting Server in LightNode
Buy Tokyo VPS Hosting with 99.9% Uptime: Get Cheap Japan VPS Server for Exceptional Performance
SSD VPS Tokyo in LightNode
Tokyo VPS from LightNode is more than just a virtual private server - it's a powerful, versatile platform that provides you with the resources and freedom to run your online operations with complete control. Hosted in the technologically advanced city of Tokyo, this VPS not only offers exceptional speed and performance but also stability and security for your data. With the robustness of SSD storage, you will experience accelerated data processing. The flexibility of choosing from multiple OS options, including popular Linux distributions and Windows, lets you create a computing environment tailored to your needs. Also, you get the advantage of hourly billing and a range of payment options, offering affordability and convenience. Unleash your online potential with LightNode's Tokyo VPS.
Cost-effective
Get more bang for your buck. Our VPS solutions offer superior performance at a price that respects your budget.
Control Panel
Our intuitive platform allows you to easily manage your VPS. Monitor performance, manage power settings, and more with a few clicks.
Online Customer Service
Get support when you need it. Our online support team is on hand to assist you and answer any questions you may have.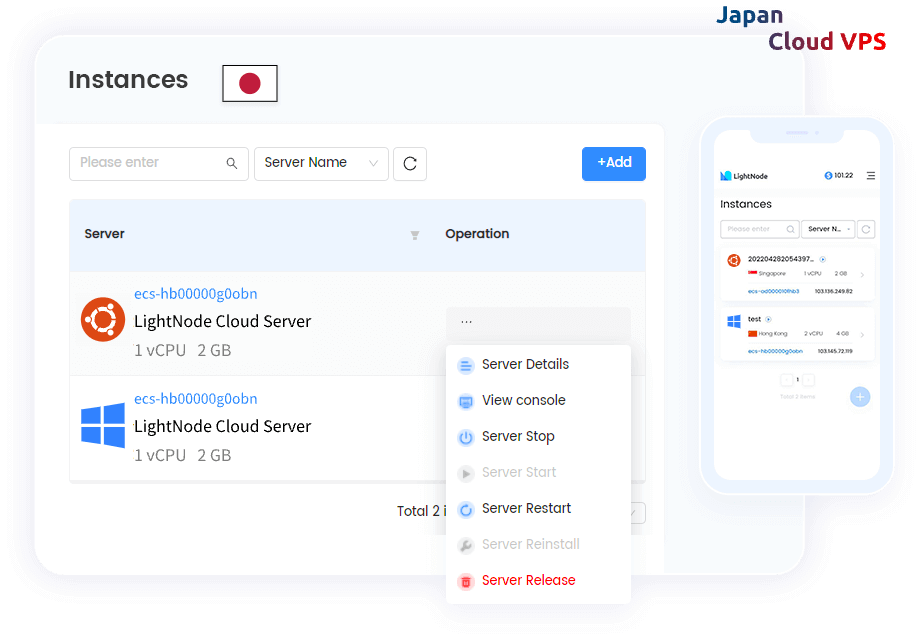 Cost-effective
Control Panel
Online Customer Service
Connect. Deploy. Grow - Globally
Start deploying your High Performance Cloud VPS worldwide. Reduce latency, with our Cloud VPS located near your users and equipped with local BGP access.
Silicon Valley

Washington

Frankfurt

Istanbul

Riyadh

Dubai

Bangkok

Hanoi

Phnom Penh

Ho Chi Minh

Hong Kong

Taipei

Seoul

Johannesburg

Singapore

Manila

Dhaka

Sao Paulo

Jeddah

Tokyo

Cairo

Bahrain

Sofia

Athens

Kuala Lumpur

London

Muscat

Kuwait City

Marseille

Karachi

kathmandu

Moscow

Buenos Aires

Jakarta

Mexico City

Santiago

Yangon

Japan
LightNode Worldwide Locations
0
700,000+
Cloud Servers Launched
More resources, less cost
Not only is it cheap, but it can give you up to $15 when you recharge for the first time.


What to Expect from Tokyo VPS: Top Features
Explore our treasure trove of key features offered by our LightNode Tokyo VPS. From a great hourly billing model to easily adjustable server configurations, fast deployment, and more, we strive to deliver high-quality performance that fits your budget. Delve deeper into the exceptional features offered by our Tokyo VPS and learn how it can revolutionize your cloud server needs.
Hourly Billing
With our services, you're billed on an hourly basis. This means you can stop the charges by releasing your VPS when it's not in use.
Custom Firewall
Your security is in your hands. We allow you to manage your port settings, keeping your VPS secure.
Multiple Payment Options
Ease of payment is assured with our variety of payment options. We accept credit cards, Alipay, Google Pay, and PayPal to cater to your needs.
Uptime Guarantee
Ensuring your business's seamless operations is our priority, which is why we promise a 99.9% uptime, providing a solid platform for your operations.
IP Change
Tailor your experience with two free IP changes on all new machines. Adapt to the ever-changing digital landscape with our flexible IP Change feature.
Transparent Pricing
Experience total transparency in pricing with no hidden costs, thanks to our hourly billing system, providing you with clear cost calculations.
Trusted by over 50,000 customers all over the world
Leveraging our two-decade long experience in the IDC industry, our platform, LightNode, which was launched in 2021, has already served more than 50,000 customers across over 130 countries with over 700,000 cloud servers launched. Over the next three years, we aim to establish edge compute nodes in more than 100 countries worldwide to cover a broader user base.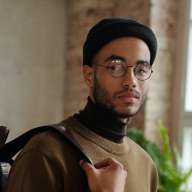 " I've been using LightNode's VPS for a few months now. It's been a smooth ride so far, no big issues or anything. Their customer service is pretty responsive too."
John Thompson
FAQ | Tokyo VPS
LightNode provides a simple console to operate the VPS machine, and you can reset the password on the control panel.

Root access is needed to have full administrative privileges and control over the server. With root access, users can make system-level changes, install software, configure services, and perform tasks that require elevated permissions. It allows complete customization and management of the server environment on a VPS.

Yes, 16GB RAM is more than enough for web browsing. It is a substantial amount of memory that can handle multiple tabs and browser sessions without any performance issues.

No, you cannot install a VPS (Virtual Private Server) directly on your phone. A VPS is a virtualized server that requires physical infrastructure to host and run. However, you can use various VPS management apps on your phone to remotely access and manage your VPS server.

In LightNode, we have a 99.9% uptime guaranty which make the VPS almost online.

A VPS is best for hosting websites, applications, and services that require dedicated resources, better performance, and customization options.
Don't miss out on the best Tokyo VPS.
Embrace excellence with LightNode VPS - Unleashing the power of high-performance hosting!