Get best And Cheap Ajenti VPS Hosting Server
Experience top performance with LightNode's Ajenti VPS hosting servers. Our Ajenti VPS is customized for efficient business and are designed to meet the needs of modern businesses, ensuring speed, reliability and affordability.
Best Ajenti VPS Server
Enter the world of efficient Ajenti VPS hosting with LightNode. Experience the unrivaled convenience of hourly billing, ensuring that you only pay for what you use. Plus, 24/7 live support ensures that your Ajenti VPS journey goes smoothly.
Hourly Billing
Choose LightNode's Ajenti VPS and pay only by the make hour, which allows you to adjust your VPS quota at any time, ensuring a cost-effective solution that gives your business more flexibility.
Online Support
We provide customer support, if you have any questions before or during the use, you can contact our customer support at any time.
Stable Performance
Enjoy stable and high-speed performance to ensure that your Ajenti applications can run stably on our VPS and get a smooth Ajenti experience.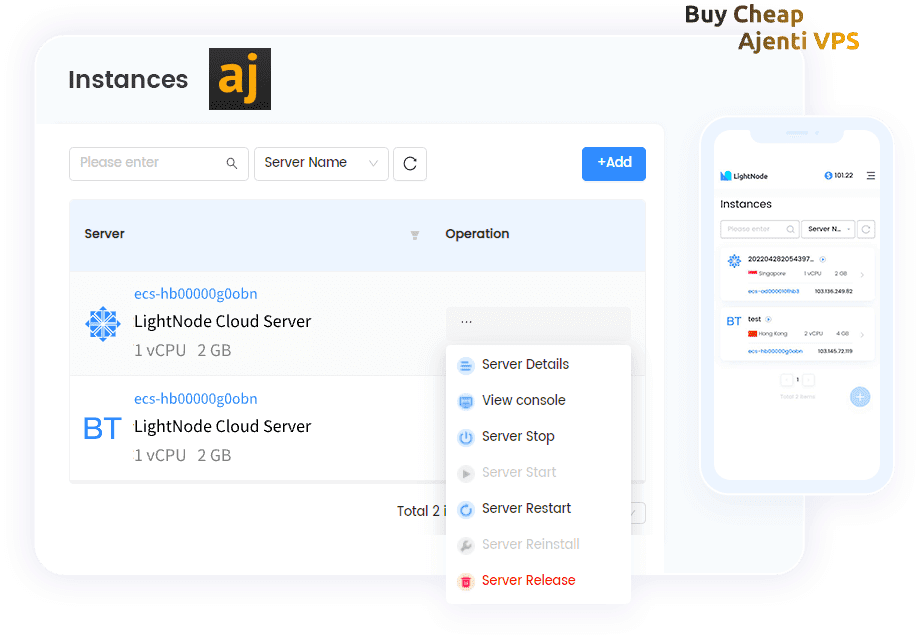 Hourly Billing
Online Support
Stable Performance
Connect. Deploy. Grow - Globally
Start deploying your High Performance Cloud VPS worldwide. Reduce latency, with our Cloud VPS located near your users and equipped with local BGP access.
Silicon Valley

Washington

Frankfurt

Istanbul

Riyadh

Dubai

Bangkok

Hanoi

Phnom Penh

Ho Chi Minh

Hong Kong

Taipei

Seoul

Johannesburg

Singapore

Manila

Dhaka

Sao Paulo

Jeddah

Tokyo

Cairo

Bahrain

Sofia

Athens

Kuala Lumpur

London

Muscat

Kuwait City

Marseille

Karachi

kathmandu

Moscow

Buenos Aires

Jakarta

Mexico City

Santiago

Yangon

Bogota

Baghdad
LightNode Worldwide Locations
0
700,000+
Cloud Servers Launched
More resources, less cost
Not only is it cheap, but it can give you up to $15 when you recharge for the first time.


Why you need LightNode Ajenti VPS?
Take advantage of LightNode's advanced features to enjoy top Ajenti VPS performance. From reliable KVM virtualization and a diverse selection of OS images, to a user-centric dashboard and flexible configuration, every aspect is designed to meet your unique hosting needs, backed by our dedicated security measures.
Rapid Deployment
Our VPS deployment time is fast, it only takes a minute or two to complete the deployment, ensuring that you can open multiple VPS servers quickly.
KVM Virtualization
Our VPS is virtualized using KVM technology, which allows the VPS resources to be more independent, thus ensuring the security and stability of Ajenti applications.
Multiple OS Images
We offer a wide range of operating systems, including various distributions of Linux and various versions of Windows.
Custom Firewall
Our VPS can be quickly customized with ports to keep your business secure.
Simple Dashboard
Easily manage your VPS through an intuitive dashboard that makes adjustments a breeze.
Flexible Configurations
Scale and adjust the Ajenti VPS specification to your needs to ensure optimal resource utilization.
Trusted by over 50,000 customers all over the world
Leveraging our two-decade long experience in the IDC industry, our platform, LightNode, which was launched in 2021, has already served more than 50,000 customers across over 130 countries with over 700,000 cloud servers launched. Over the next three years, we aim to establish edge compute nodes in more than 100 countries worldwide to cover a broader user base.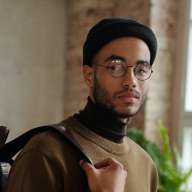 " I've been using LightNode's VPS for a few months now. It's been a smooth ride so far, no big issues or anything. Their customer service is pretty responsive too."
John Thompson
FAQ | Ajenti VPS
Ajenti VPS is a virtual private server pre-configured with the Ajenti Control Panel. It provides users with a streamlined interface to manage server resources, websites and other services.

Ajenti is a multi-functional server management panel that allows users to manage all aspects of their server. This includes monitoring system performance, managing websites, handling databases and configuring system tools.

Yes, Ajenti is an open source control panel and therefore free to use. However, when you choose LightNode's Ajenti VPS, you get more than just the Ajenti software, you get a powerful, fine-tuned server environment that is optimized for optimal performance.

At LightNode, all locations support the installation of Ajenti, including

Argentina VPS

,

Bahrain VPS

,

Bangladesh VPS

,

Brazil VPS

,

Bulgaria VPS

,

Cambodia VPS

,

Chile VPS

,

Dubai VPS

,

Egypt VPS

,

France VPS

,

Germany VPS

,

Greece VPS

,

Hong Kong VPS

,

Indonesia VPS

,

Japan VPS

,

Kuwait VPS

,

Malaysia VPS

,

Mexico VPS

,

Nepal VPS

,

Oman VPS

,

Pakistan VPS

,

Philippines VPS

,

Russia VPS

,

Saudi Arabia VPS

,

Singapore VPS

,

South Africa VPS

,

South Korea VPS

,

Taiwan VPS

,

Thailand VPS

,

Turkey VPS

,

UK VPS

,

USA VPS

, and

Vietnam VPS

.

Of course! Ajenti was designed with user-friendliness in mind. Its intuitive interface ensures that even novice VPS administrators can easily get started.

Yes, with LightNode's Ajenti VPS you can host multiple websites effortlessly.The Ajenti Control Panel offers tools and features that make website management a breeze, providing you with the flexibility and scalability to run multiple websites.
Don't miss out on the best Ajenti VPS.
Embrace excellence with LightNode VPS - Unleashing the power of high-performance hosting!