Buy Cheap High CPU VPS | Fast VPS Hosting
Experience premium service with LightNode's high CPU VPS hosting solutions. Our VPS products are tailored for power users and businesses with advanced performance to ensure smooth running of CPU-intensive applications.
Buy Best High CPU VPS
Are you looking for a high-performance, highly configurable server? LightNode's high CPU VPS solutions are known for their powerful performance and reliable uptime. Enjoy the convenience of hourly billing, ensuring that you only pay for what you use and maintain complete control through the diverse operating systems we offer.
High Performance
Experience blazing fast speeds with our high CPU VPS so you can get the best performance to run your business.
Hourly Billing
Keep your costs manageable with our flexible hourly billing system, especially with high CPU VPS, the monthly fee is high, but hourly billing is a great solution.
Uptime Guarantee
We offer a 99.95% uptime guarantee to ensure uninterrupted service and keep your project online.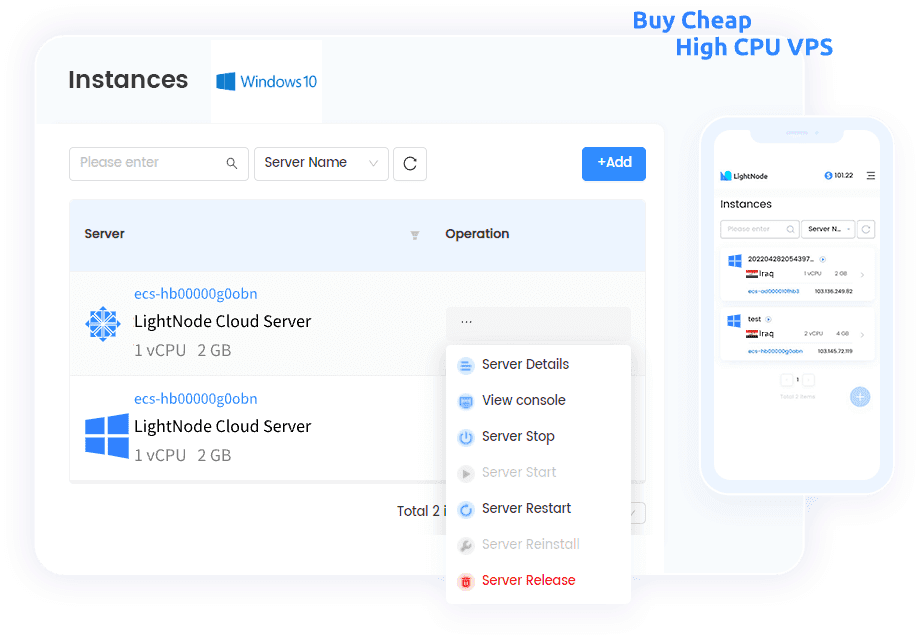 High Performance
Hourly Billing
Uptime Guarantee
Connect. Deploy. Grow - Globally
Start deploying your High Performance Cloud VPS worldwide. Reduce latency, with our Cloud VPS located near your users and equipped with local BGP access.
Silicon Valley

Washington

Frankfurt

Istanbul

Riyadh

Dubai

Bangkok

Hanoi

Phnom Penh

Ho Chi Minh

Hong Kong

Taipei

Seoul

Johannesburg

Singapore

Manila

Dhaka

Sao Paulo

Jeddah

Tokyo

Cairo

Bahrain

Sofia

Athens

Kuala Lumpur

London

Muscat

Kuwait City

Marseille

Karachi

kathmandu

Moscow

Buenos Aires

Jakarta

Mexico City

Santiago

Yangon

Bogota

Baghdad
LightNode Worldwide Locations
0
700,000+
Cloud Servers Launched
More resources, less cost
Not only is it cheap, but it can give you up to $15 when you recharge for the first time.


Why you need LightNode high CPU VPS?
At LightNode, transparency and user experience take center stage. Our high CPU VPS comes with fast NVMe SSD storage to ensure quick data access and task execution. If you have any questions, our live chat feature is here to help. Additionally, we offer features like free IP changes and a clear cost structure to ensure you're always up to date.
Complete Control
With our high CPU VPS, you have complete control over your virtual environment, customizing it to your needs.
Different Operating Systems
We offer a choice of different operating systems, whether it's Windows or different Linux distributions, to meet your business needs as best as possible.
NVMe SSD Storage
Store more with lightning-fast NVMe SSD storage for faster read/write speeds and application responsiveness.
Live Chat
Have questions? Our Live Chat support is here to help, ensuring that any issues you may have are resolved in a timely manner.
Free IP Change
Easily change your IP address at no additional cost, providing flexibility and security, with two free IP changes per VPS.
Transparent Cost
No hidden fees. With our high CPU VPS, what you see is what you pay for, ensuring clarity and trust.
Trusted by over 50,000 customers all over the world
Leveraging our two-decade long experience in the IDC industry, our platform, LightNode, which was launched in 2021, has already served more than 50,000 customers across over 130 countries with over 700,000 cloud servers launched. Over the next three years, we aim to establish edge compute nodes in more than 100 countries worldwide to cover a broader user base.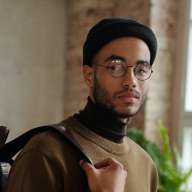 " I've been using LightNode's VPS for a few months now. It's been a smooth ride so far, no big issues or anything. Their customer service is pretty responsive too."
John Thompson
FAQ | high CPU VPS
A High CPU VPS is a virtual private server with a higher number of CPU cores or more processing power, ideal for applications and tasks that require a lot of computing power.LightNode offers optimized High CPU VPS solutions to efficiently meet such demanding tasks.

All the locations support high CPU VPS plan, including

Philippines

,

Egypt

,

South Korea

,

Bulgaria

,

USA

,

Taiwan

,

Cambodia

,

Russia

,

Mexico

,

Bahrain

,

Thailand

,

Japan

,

Vietnam

,

Dubai

,

South Africa

,

Kuwait

,

Germany

,

Brazil

,

Chile

,

Argentina

,

Nepal

,

UK

,

Oman

,

Saudi Arabia

,

Pakistan

,

Greece

,

Singapore

,

Turkey

,

Hong Kong

,

France

,

Indonesia

,

Bangladesh

,

Malaysia

.

Of course it is! LightNode can directly upgrade or downgrade your High CPU VPS plan according to your changing needs. Our quick replacement process ensures minimal disruption and allows you to scale up or down according to your needs.

High server CPU usage is usually caused by resource-intensive applications, multiple concurrent users, malware, or inefficient code execution. Regular monitoring and optimization can help manage and reduce excessive CPU utilization.

For optimal performance of a high CPU VPS, it is often recommended to keep CPU utilization between 50% and 70%. This ensures that the server can handle sudden spikes in demand while preventing potential bottlenecks.

Yes, faulty or insufficient memory can lead to high CPU utilization. When the memory on a high CPU VPS can't handle all the data of a running process, the system starts to use the swap space on the hard disk, which slows things down considerably, resulting in an increased CPU workload.
Don't miss out on the best high CPU VPS.
Embrace excellence with LightNode VPS - Unleashing the power of high-performance hosting!