Buy Low latency VPS with High Performance
Experience the smooth speed of virtual server hosting with LightNode's low latency VPS. Our VPS is optimized for performance and ensures fast response times to keep your applications running smoothly. Low latency gives your business a great user experience worldwide!
Research Low Latency VPS
Enter the world of low latency VPS with LightNode's globally deployed servers. Optimize your budget by paying only for the time you use, while retaining full administrative control to ensure smooth operation and tailored configurations.
Global VPS
Rapidly deploy your low-latency VPS in more than 30 locations around the world, ensuring local access speeds no matter where your audience is.
Pay Hourly
With LightNode, you only pay by the hour for your VPS, which allows for greater control.
Full Admin Access
LightNode VPS offers full access to whatever you want to install.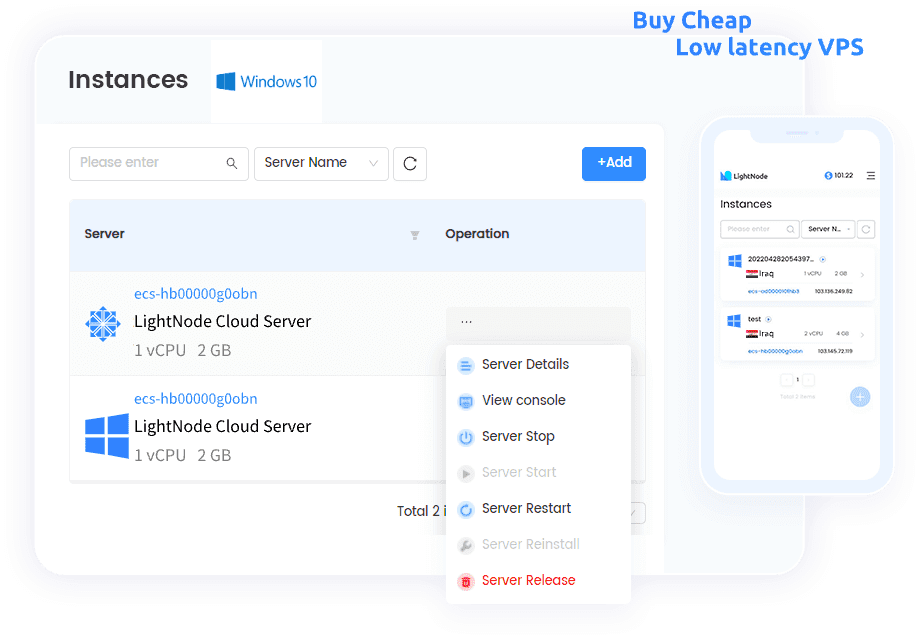 Global VPS
Pay Hourly
Full Admin Access
Connect. Deploy. Grow - Globally
Start deploying your High Performance Cloud VPS worldwide. Reduce latency, with our Cloud VPS located near your users and equipped with local BGP access.
Silicon Valley

Washington

Frankfurt

Istanbul

Riyadh

Dubai

Bangkok

Hanoi

Phnom Penh

Ho Chi Minh

Hong Kong

Taipei

Seoul

Johannesburg

Singapore

Manila

Dhaka

Sao Paulo

Jeddah

Tokyo

Cairo

Bahrain

Sofia

Athens

Kuala Lumpur

London

Muscat

Kuwait City

Marseille

Karachi

kathmandu

Moscow

Buenos Aires

Jakarta

Mexico City

Santiago

Yangon

Bogota

Baghdad
LightNode Worldwide Locations
0
700,000+
Cloud Servers Launched
More resources, less cost
Not only is it cheap, but it can give you up to $15 when you recharge for the first time.


Why you need LightNode low latency VPS?
Experience enhanced VPS performance with fast NVMe SSD storage, multiple OS image options, and easily scalable configurations. LightNode features dedicated IPs and optimized BGP routing for flexible billing.
Different OS Images
At LightNode, we offer different operating system images, including Windows operating systems and Linux operating systems with different haircuts.
NVMe SSD Storage
LightNode VPS comes with NVMe SSD storage, which enables you to have fast read and write speeds, thus increasing the speed of your business.
Scalable Configuaration
As your business grows, you can effortlessly expand your VPS resources, ensuring you always have what you need without breaking the bank.
Dedicated IP Address
Each VPS has a Dedicated IP address, giving your business more credibility and stability.
BGP Route
Optimized data routing with our BGP routing ensures your data is always on the shortest, fastest path.
Two Types of Billing Method
Whether you prefer to be billed by traffic or by loan, LightNode offers both, allowing you to choose the option that best suits your low latency VPS needs.
Trusted by over 50,000 customers all over the world
Leveraging our two-decade long experience in the IDC industry, our platform, LightNode, which was launched in 2021, has already served more than 50,000 customers across over 130 countries with over 700,000 cloud servers launched. Over the next three years, we aim to establish edge compute nodes in more than 100 countries worldwide to cover a broader user base.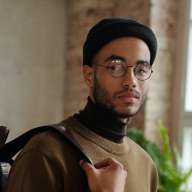 " I've been using LightNode's VPS for a few months now. It's been a smooth ride so far, no big issues or anything. Their customer service is pretty responsive too."
John Thompson
FAQ | low latency VPS
A low latency VPS refers to a Virtual Private Server that ensures minimal delay or latency between the server's response to a request. In the context of hosting or online applications, low latency is vital as it leads to faster load times, better response rates, and an enhanced user experience, especially for time-sensitive operations.

Of course, if you're reloading for the first time, you'll be rewarded with a balance bonus of up to $15. And, we offer two free IP changes per machine.

For local access, all have very low latency, including

South Africa VPS

,

Nepal VPS

,

Dubai VPS

,

Pakistan VPS

,

Hong Kong VPS

,

USA VPS

,

Bahrain VPS

,

Japan VPS

,

Oman VPS

,

Argentina VPS

,

Cambodia VPS

,

Thailand VPS

,

France VPS

,

Russia VPS

,

Bangladesh VPS

,

Germany VPS

,

Kuwait VPS

,

Turkey VPS

,

Vietnam VPS

,

South Korea VPS

,

Saudi Arabia VPS

,

Bulgaria VPS

,

Chile VPS

,

Brazil VPS

,

Taiwan VPS

,

UK VPS

,

Singapore VPS

,

Philippines VPS

,

Greece VPS

,

Egypt VPS

,

Malaysia VPS

,

Indonesia VPS

,

Mexico VPS

.

You can install whatever software you want, as long as the system supports it.

To test the latency of a VPS, you can use tools such as ping or traceroute. By sending a request to the VPS IP address, these tools measure the time taken for the data packet to travel from the source to the destination and back. For more detailed insights, you might also consider using specialized software or online platforms that offer latency testing specifically for servers.

The expected latency for a VPS can vary based on several factors, including the server's physical location, the quality of the hosting infrastructure, and the internet traffic at a given time. With a low latency VPS like LightNode, you can anticipate quicker response times, typically measured in milliseconds. Always opt for a VPS provider that offers servers closer to your target audience to ensure the lowest possible latency.
Don't miss out on the best low latency VPS.
Embrace excellence with LightNode VPS - Unleashing the power of high-performance hosting!